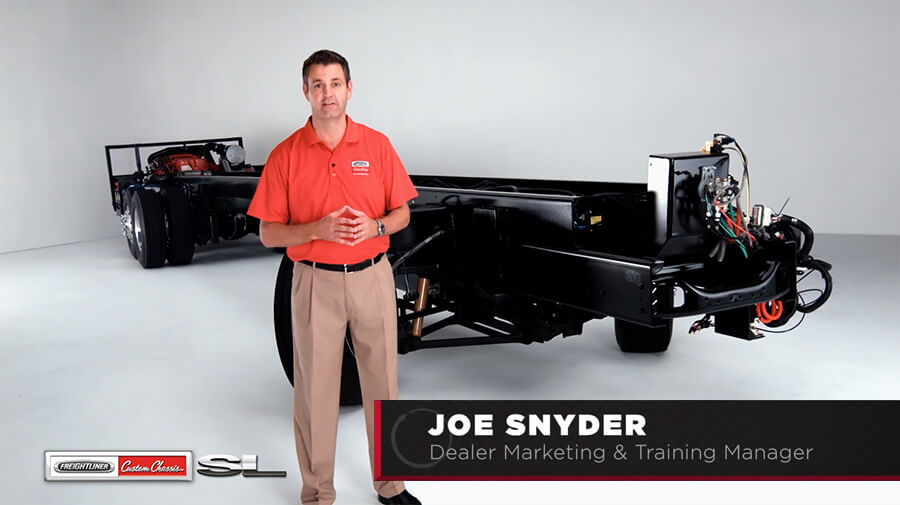 In the RIDE course, we learned about the primary reasons your customers should buy an RV built on a Freightliner Custom Chassis.
The goal of this course is to supply you with talking points about the features and benefits of FCCC that you can use during a walk around of an SL or XC chassis.
You can pause the video at any point simply by clicking on the video frame. When you have watched the entire video, be sure to take the quiz below to receive your certificate.
To begin, select the first lesson below.
's Course Progress: